About Cochrane Driving Academy
Here at the Cochrane Driving Academy we acknowledge and respect the trust that you place in us when you register for a driving course. Our Instructors recognize that every student is an individual with their own learning requirements, and we believe that the Student-Instructor relationship is a partnership in learning how to drive. We measure the success of our courses in long term results. Our aim is to equip our students with the skills and knowledge to keep themselves and others safe, throughout their driving lives.

We promise to be open and transparent in all our dealings with you and to be prompt and professional in our response to all your inquiries. We care about our clients, students, and standards and are proud to offer a level of service we believe our customers deserve.
Meet Our Team
John Livermore
I am a retired Metropolitan Police Sergeant with 20 years experience in a variety of roles, including Safer Transport and Royalty Protection. During my service I was selected to act as an instructor/mentor for new police officers, and my success in this role led me to train as a driving educator in Alberta. I enjoy being part of the community, and I am a volunteer coach for the Bow Valley Rugby Club here in Cochrane.
Sarah Snowden
In my previous life in England I was an Accountant. However moving to Canada allowed a change of career direction which lead me to be be a driving educator. Starting first of all, as a Class 2 driving instructor, I discovered I had a passion for driving safety. I am thrilled to now be part of the Cochrane Driving Academy team. Cochrane has been home for 10 years. I love this community and I also enjoy coaching, for the Bow Valley Rugby Club here in town.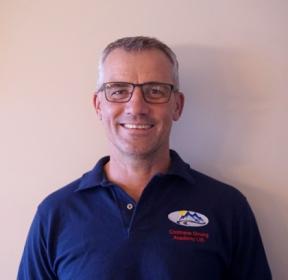 Paul Carter
Prior to moving to Cochrane 9 and ½ years ago with my Family, I served in the British Army and also Dorset Police. Work keeps me busy, but I have enjoyed being involved in the local community through Scouts, Rugby and Hockey. It was important to me that my own children received a high level of driver training, which we were fortunate to have found with the instructors at Cochrane Driving Academy. Now it is my privilege to be part of that team, and I appreciate the huge responsibility that comes with driver education.